Snoring Treatment Near You
Have you ever wanted to stop snoring? Do you want to sleep easier alongside a partner with a snoring problem? At Wetaskiwin Family Dental office, we offer snoring treatment in Wetaskiwin to help you get a good night's rest again!
If you or a loved one may be suffering from a sleep disorder, our office can issue a sleep evaluation referral. After the evaluation, we will be able to help you or your loved one find a solution for the sleep issues that disrupt your rest.
People don't always associate snoring with dentistry, but at our practice, we are dedicated to helping you achieve great oral health in every area of your life, including sleep. Snoring can be caused by a number of oral issues.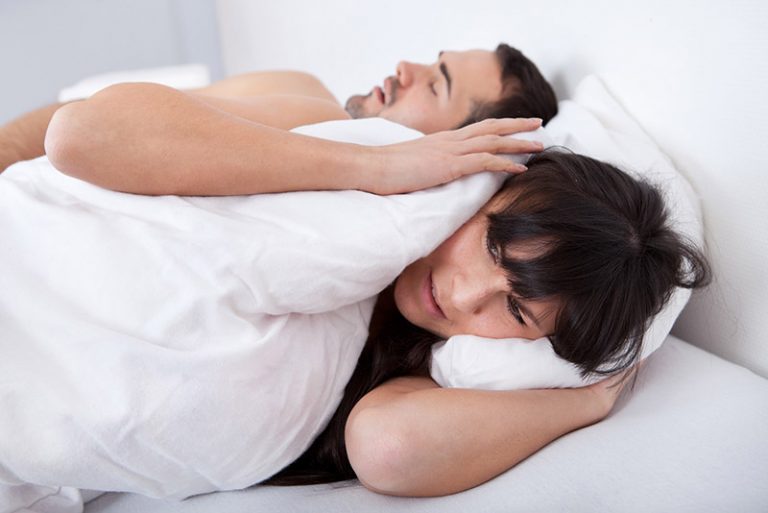 Snoring Treatment at Our Wetaskiwin Dental Clinic
We stop snoring by treating the problem at its source. At Wetaskiwin Family Dental office, we utilize our 3D imaging technology to find airway constrictions that could be causing your snoring problem. Once we've identified the source, we can determine the best course for treatment and help you stop snoring fast.
At our office, we use specialized snoring appliances to help you rest easy once again. These are comfortable to wear while sleeping, and easy to use. Our snoring appliance keeps the airway from constricting, helping you breathe easier and sleep better. After a full night's rest, you will feel healthier and more productive. You will be able to deal with stress better, and feel more confident in your day-to-day activities.
Snoring can keep you and your loved ones from getting the sleep you need. If you snore and it's affecting your ability to sleep, call us at our Wetaskiwin office today. Our team of dedicated professionals is happy to provide snoring treatment near you. We can answer any questions you may have about our snoring solutions, including our snoring mouthpiece. Dr. Mahoney works with patients from all over the area, from Edmonton to Leduc to Camrose! Please contact us to book an appointment today!