Gum Disease Treatment Near You
Gum disease, or periodontal disease, is an inflammatory condition caused by bacteria that can develop in the gum line. Periodontal disease is the number one cause of tooth loss, and if left untreated it can lead to other serious health problems including Alzheimer's, heart disease, pulmonary disease, diabetes, pregnancy issues, and infertility.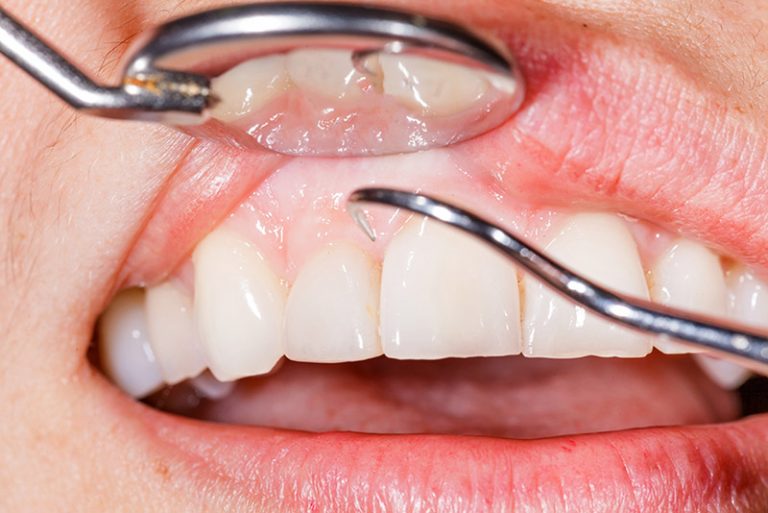 Common Signs Or Symptoms
Some common signs and symptoms of gum disease include:
Halitosis (Bad breath)
Bleeding gums or gum pain
Receding gums
Sensitivity in the gums or swollen gum areas
Mouth sores or pus between your teeth and gums
These signs do not necessarily mean you have periodontal disease. Gum disease requires timely intervention to prevent more serious health issues that can stem from lack of treatment. If you are experiencing multiple symptoms on this list, you may want to come into our Wetaskiwin office for an appointment, where we offer gum disease treatment near you.
Through careful evaluation and timely assistance, we will be able to get to the root cause of your symptoms and improve your oral health with gum disease treatment in Wetaskiwin. Please do not wait to schedule an appointment. Your oral health depends on it.
Gum Disease Treatment
We will perform a thorough cleaning and tartar removal. We may also be able to prescribe oral or topical antibiotics to eliminate the harmful bacteria in your mouth. To prevent further issues, we will advise you on changes you can make to your oral hygiene routine.
Depending on your unique health needs, we may be able to use Biolase to reduce gum pockets that can harbour harmful bacteria. Utilizing this treatment for gum disease depends on how far the disease has progressed.
Dr. Mahoney and our team want you to enjoy a full, lasting smile for the rest of your life. Our staff is committed to treating and preventing gum disease. To that end, we invest in training and the best possible technology to provide top-quality care and gum disease treatment near you.
To find out more about our non-surgical gum disease treatment in Wetaskiwin and get your dental health back, call us! Dr. Mahoney is here and ready to meet with you!