Dental Crowns Near You
Dental crowns help restore your teeth with the use of custom-made caps. Aside from restoring the functionality of your teeth, it can improve their appearance. Dental crowns are no longer as obvious as they once were. They now match your natural teeth colour and blend in with your remaining teeth. If you are looking for dental crowns in Wetaskiwin, contact our office for a consultation.
Reasons for Dental Crowns in Wetaskiwin
There are many different situations when dental crowns are ideal. For instance, when:
You have tooth decay
You have a weakened tooth
You just had a root canal
You have a dental implant
You have discoloration in your teeth
You have a dental bridge
You have a broken tooth
You have misshapen teeth
To see if your dental concerns can be solved with dental crowns, schedule an appointment, and our dentist will examine and recommend you a solution!
Benefits of Dental Crowns
Dental crowns give our patients benefits that include:
Protecting their weakened tooth
Providing support to teeth after restoration
Improving the look of their teeth and smiles
Improving their self-esteem
They are long-lasting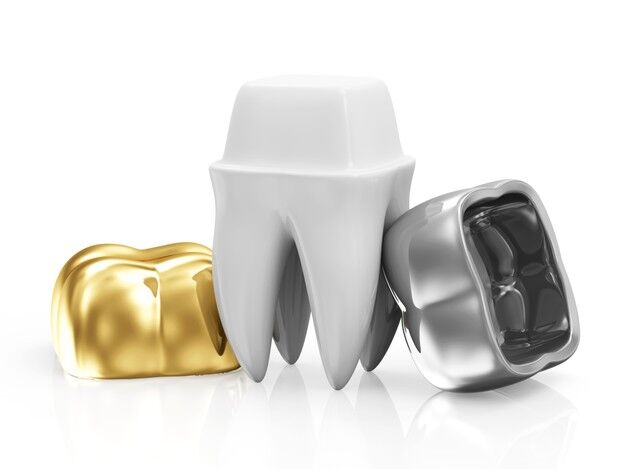 Getting Dental Crowns Near You
When you are preparing to get a dental crown in Wetaskiwin, your procedure is separated into two appointments. The first is the consultation, where you determine your eligibility, take impressions of your teeth, and discuss any other concerns you have. The second appointment will be after your custom-fit crowns have been created. We will wrap your teeth with the crowns.
Maintaining Dental Crowns
With proper care, your dental crowns can last for decades! The following are tips to help you maintain the condition of your dental crowns:
Maintain your oral hygiene:

Ensure you are brushing twice a day for two minutes
Floss every day
Rinse your mouth after each meal
Get dental cleanings bi-annually

Do not grind your teeth! If you find you are grinding your teeth at night, speak to our dentist about getting a night guard.
Be cautious of what you are eating. Hard, sticky, and sugary foods can wear and break your crowns.
Interested in Dental Crowns Near You?
If you are searching for dental crowns near you in Wetaskiwin, give Wetaskiwin Family Dental a visit! We will examine your teeth and help restore your teeth.