Dental Implants Near You
When you are missing teeth, your mouth gaps make you feel very conscious about your smile. Also, the gaps are more likely to harbour bacteria causing infections. It is not in your best interest to leave your gaps as they are. Dental implants offer a solution to your missing teeth! Are you interested in receiving dental implants in Wetaskiwin? Schedule an appointment with Dr. Mahoney to discuss getting dental implants near you!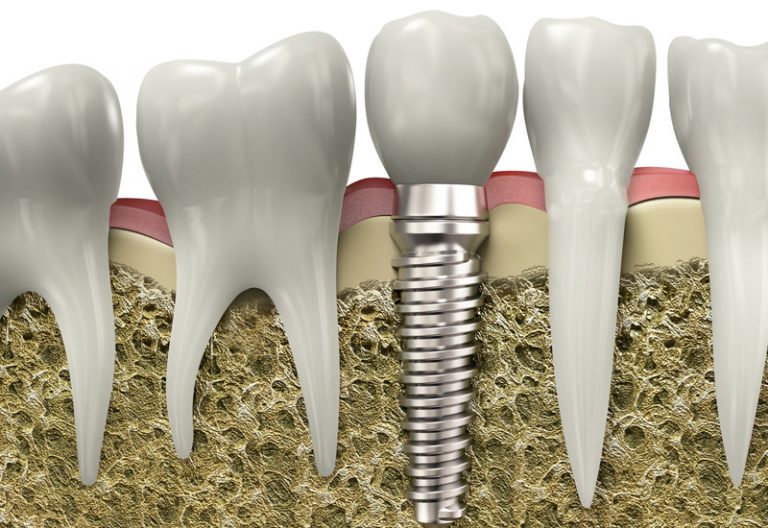 When to Get Dental Implants
Dental implants are an option when patients are missing their teeth. Reasons that lead to missing teeth include:
An injury or accident
Excessive tooth decay
Oral diseases
Teeth grinding
You must have a strong jaw bone with healthy gums to be able to support the dental implants. When you come in for a consultation, Dr. Mahoney will examine your gums and teeth to see if you are an ideal candidate for dental implants in Wetaskiwin.
Getting Dental Implants in Wetaskiwin
Once we have confirmed you are eligible to receive dental implants; we will schedule you an appointment to come in for your procedure. We will give you a rundown of the process, what to expect, and any aftercare tips. If you have any questions, feel free to ask us! We want you to be comfortable with your treatment.
The dental implant will have three components: the crown, screw, and abutment to join the two. The crown acts as your tooth. The screw anchors the crown into your jaw bone and acts as the roots.
Benefits of Dental Implants Near You
The decision to fill in the missing gaps in your teeth can affect you positively in many ways. Benefits our patients get from dental implants include:
Improving their speech
Improving their bite
Improving their confidence
Preventing cavities or oral diseases
Preventing bone loss in their jaw bone
The implants will match the colour of your teeth, so it looks natural
You can brush and care for your teeth as you normally do
There are many benefits to filling the space from your missing teeth with dental implants in Wetaskiwin! If you are missing teeth, consider getting dental implants to improve your oral health.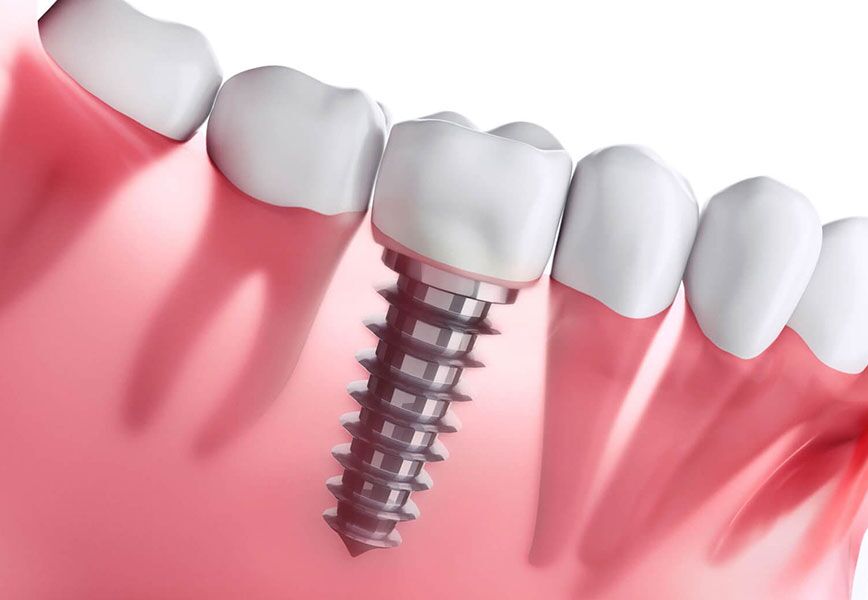 Tips to Maintain Dental Implants
Once you have received dental implants and are satisfied with your new smile, ensure you take good care of your implants so they last! The following are tips to maintain your dental implants:
Brush with a soft-bristled toothbrush
Practice good oral hygiene
Floss every day
Take time to clean around your implant
Frequently get dental cleanings
Avoid grinding your teeth
Rinse after each meal or snack
Avoid eating hard, chewy foods
Interested in Dental Implants Near You?
If you are searching for an option to fill the unsightly gaps and improve your oral health, dental implants in Wetaskiwin can be an excellent option for you! Visit our dental office for a consultation to see if dental implants are the right option for you.