Oral Cancer Screenings Near You
Do you know what is happening inside your mouth? It can be hard to tell for yourself. A dentist can determine any oral health problems. It is essential to visit your dentist frequently to ensure your mouth is healthy. Consider adding oral cancer screenings in Wetaskiwin to your dental checklist.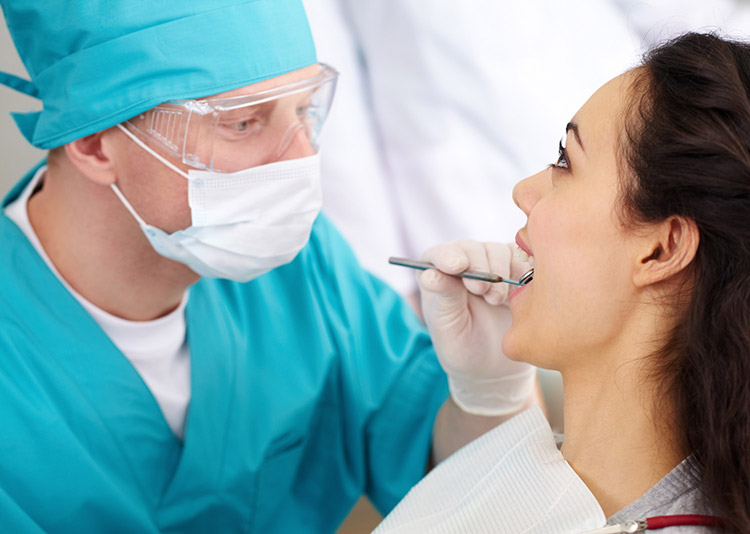 Why You Should Get Oral Cancer Screenings Near You
Prevention is always a better option. When oral cancer is detected early on and treated, it increases the survival rate by 26 percent! Oral cancer is not just limited to those older than forty years old. It can happen to anyone, regardless of age. While those who are older can have a greater risk, other factors that contribute to oral cancer include:
Smoking
Alcohol – when alcohol and smoking are combined, your risk becomes 15 times more than others
Lack of fruits and vegetables
Ultraviolet light exposure from sun tanning beds
Viral infections
It can be difficult to realize you have oral cancer in the early stages. Initially, the signs are similar to other more common conditions. Typically, oral cancer does not cause a lot of pain either.
Process of Oral Cancer Screenings in Wetaskiwin
A thorough examination of your mouth, throat, neck, and head will be done during an oral cancer screening. After examining, your mouth tissues will be inspected with a blue light. The light can indicate which tissues are functioning normally and which are not. The process is simple and pain-free. The light enables the dentist to detect signs of abnormality early on before it is visible to the naked eye.
Get Oral Cancer Screenings Near You
With proper oral hygiene, eating, and lifestyle habits, you can keep oral cancer away. It is always better safe than sorry. Getting an oral cancer screening near you can confirm your mouth is healthy. Wetaskiwin Family Dental offers oral cancer screenings in Wetaskiwin. Add an oral cancer screening to your next dental visit.